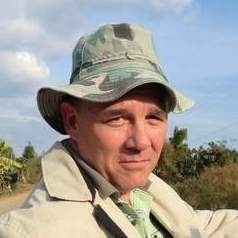 Advertising Is Not Sales.
Elizabeth asked, "In the past I have tried selling products on TripleClicks by posting affiliate links on Facebook and Twitter but I ended up in Facebook jail. Why? What can I do to Sell Products?"
Social Media is a social platform, it can be used for advertising, not sales. What do I mean? Facebook and many other social media sites have a Sales, or they often call it Market, branch. It is where people go to shop. It requires you paying the platform.
The social stream can be used for advertising. BUT Remember that advertising does not produce sales. What does it produce? I'll tell you, Rapport. Some call it branding.
You build a good feeling between your brand and your prospect. In our case, we are the brand. We build "know, like and trust" As they get to know us, like us and trust us they begin to see I might be able to provide a solution to their needs, wants and desires. They want to get that solution from me, not Amazon, not someone posting links on Facebook but from me because they know, like and trust me.
The best way to provide that rapport is give the prospect the opportunity to "Learn More" …. This leads them to join my email list. I have built my List to over 5000 people, and you can Learn How I did it.
My Thai Food FB Group is a classic example. I started and admin the group. I protect the group from raw blatant Sales posts. I have one member who posts this every day:
"You have tried the rest, now try the best". then the info on their restaurant and a picture of their business.
Every day I block this post. People are in my group to learn about Thai food, not go to this guy's restaurant. Of the 100,000 people only about 50 could even go. The rest live no where near the Restaurant. Why make everyone else see this ad? My group appreciates that. They Like that, and I am earning their trust.
How did I build a Group this size? It started with a Video I saw.
When I make a food suggestion many respond because they know, like and trust me. There is a spice mix, NamTok, that I sell on TripleClicks. A member of my group mentioned that this spice tastes good on french fries. We do not eat french fries, so we tried it on popcorn. I responded to the guys post and thanked him for the idea and shared a picture of the popcorn. Result 6 sales immediately and several more since.

I posted a rice dish with tons of herbs in it . The rice was blue and I found out it was made blue using Butterfly Pea Flowers (a tea concoction). I mention that in the post. 2 people asked about where they can get the Tea

I found a farm here that produces it and have listed it on TripleClicks in my Store. I passed it on to the Thai Food Group. And I made several sales. I am not selling on Facebook, I am a trusted source for meeting needs and solving problems.
This is how I use Social Media.