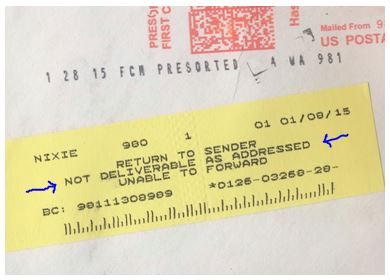 Talk about frustrating.
It's hard enough to make your emails stand out in crowded inboxes. But what if your message doesn't even reach its intended destination in the first place?
Here are 7 tips to get your messages in front of your audience every time:
Ask for Permission: Consider a recipient's inbox as an invitation-only venue. Don't just sneak in the backdoor—get their go-ahead first. This is why TrafficWave has a double opt-in procedure
Set Expectations: Give subscribers control over how often they would like to hear from you.
Validate Emails: Use email validation to ensure each address on your list is active and has proper syntax.
Avoid Deception: Don't use sneaky tricks like misleading subject lines or hard-to-find unsubscribe links. They're irritating and lower your credibility.
Segment Audiences: Use customer data to segment your audience, and make sure you're sending the right content. Irrelevant content leads to poor open rates and unsubscribes.
Get Added to the Safe Sender List: To avoid getting caught in the spam filter, include a link in every email asking subscribers to add you to their safe senders list.
Make it Easy to Unsubscribe: Be sure to have an unsubscribe link so recipients aren't forced to mark your messages as spam.
These seven tips can help guarantee your emails consistently land in the inbox.