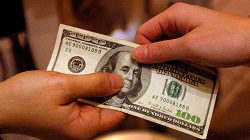 Cheap autoresponders, Free autoresponders, Expensive autoresponders. Which should you choose?
Your choice will depend on a few factors. This article should help you make the choice that is right for your company:
The first thing you want to do is decide how you want your autoresponder service to work for your business. If your primary goal is to generate new leads, follow up with those leads, and generate more sales, one of the cheap autoresponders may work very well for you. Simple and powerful, this can provide a great way for you to get started with email marketing and not have to worry about breaking the bank.
Many businesses choose TrafficWave due to its simplicity, low flat rate pricing, and ease of use. (Recruit Three and it is Free)
If you are more interested in a lot of bells and whistles, API Integration, Shopping Cart integration, etc… you may want to go with one of the more expensive autoresponder services.
Be aware that these sort of services typically charge more as your list grows. They have service plans for different levels. These plans are a monthly cost and limit your List Size, Your frequency of mailing or the number of Campaigns you can run. If you go beyond the limits you pay more.
For the budget minded marketer, or for someone just getting started, this may not be your best option. Trafficwave has One Fixed Price. No upgrades, no up-sell and no limit on services. One Price all the services.
If your business really needs some of the higher end integration options, it may make sense for you to select one of the more expensive services. But do not pay for what you do not use.
Of course, I should probably mention when I feel is the best time to use one of the free autoresponder services: Never.
As with many things, "Free" is often not actually free. Many of the free autoresponder services will run their ads and ads of other paying customers along with your message when it goes out. In this case, the cost of "free" is that you are diluting your message and may actually be helping someone else's business more than your own. Many of us will gladly pay a small free to block advertising from our favorite games we play on our phones. It just makes sense to spend a little bit of money to avoid having your marketing message get diluted with other offers.
Another big issue is customer service. If the company is offering a "Free autoresponder", they do not have funds available to provide a reasonable level of customer service.
What it really comes down to is deciding which option is the best fit for your company's email marketing strategy. Many businesses choose TrafficWave due to its low flat-rate pricing structure of just  $17.95 per month, unlimited campaign options, and ease of use.
We have had a number of customers make the switch from the more expensive services because they found they weren't really using or interested in many of the features. It just made sense for them to move to a less expensive autoresponder rather than continue to pay increasing fees.
Depending on your business needs and budget, going with one of the cheap autoresponders could be the right move for you!