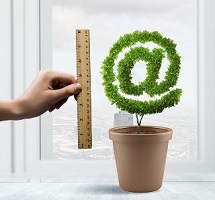 I believe building your list is incredibly important. List building is so important that you should spend at least a portion of your daily activity on it.
Frankly, I believe it would be impossible to overstate how important list building is to any business. Let's think about it.
Every business needs customers in order to survive and grow. But how does a business get customers? The smart ones focus on simple yet powerful list building strategies. The list they build is of people interested in learning more about their products or services.
Entertainers build lists so they can let their fans know where they are going to be next and when.
Restaurants build lists so they can keep customers coming back again and again. They send out coupon codes and even information via email.
Retailers Are all collecting your data at checkout. Why? Because they are building their list. Why aren't you building yours?
Network Marketers and Affiliate Marketers build lists so they can find and follow up with people who are interested in learning more about their offers.
Clubs and Not for Profit Organizations are building their list. Mailing out newsletters to their list.
When you build a list, you are putting yourself ahead of the competition compared to companies who don't build their lists. Any business that operates online or offline and isn't building a list is essentially starting over at "0" every business day!
But the smart business person, who is building a list, is able to build momentum and quickly take advantage of sales opportunities.
The entertainer that picks up a last minute booking can quickly reach out to let their fans know. The entertainer working without a list is missing out on opportunities.
The restaurant that is promoting a special offer or event can send out a quick update to their list to bring customers in without spending any extra marketing money. The restaurant that isn't building a list has to start over running new advertisements, spending more money, and taking more time.
Network marketers and affiliate marketers that have a special promotion can quickly release that promotion to their lists and start driving interest and sale. Those who are not building their lists have to start from the very beginning every time they have a promotion to run. They have to start a new advertising campaign, spending both time and money. And they are promoting to strangers meaning fewer sales.
When you spend a bit of time each day on powerful list building strategies, you are able to generate sales with the click of your mouse.
After 17 years, I still get a thrill when I set up a broadcast for one of my offers and send it out to my lists. It is not at all unusual to see sales coming within minutes of the broadcast starting!
This is why I am such a huge fan of list building. Once you really see how powerful list building is, you will never stop building your list. In fact, you will make absolutely certain that at least a part of your marketing budget and time are focused on making sure your list continues to grow.