Why I chose TrafficWave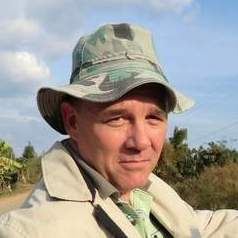 Why? Because I think BIG.
I did not "try it out". I did my research and that research narrowed down my choices significantly. Here was my Criteria:
Growth Potential. I planned on building a Big List over time
Running multiple campaigns
HTML editor easy to use and built in
Personalization
Customized templates
Scheduled Broadcasts
List Segregation
Tracking of Click Throughs and Open Rates
Ability to select and re-mail to subscribers whose email went unopened.
My list is currently over 5000 Subscribers. I have over 50 Campaigns running simultaneously. I mail 1000s of emails a day. I can track each and every open. I view statistics from the perspective of the email sent or from the subscriber perspective. Consequently I know what my subscribers want, and I know what emails they will open. This is a winning combination.
Now the bottom line. Which provider gives me all that at the best possible price without compromising services? TrafficWave.
Pricing Based on my current List:
Trafficwave $17.95 a month
Getresponse $79.00 a month (has limitations)
Aweber $69.00 a month
Convertkit $59.00 a month
For this data I went to each program. But check TrafficWaves price comparison page for yourself:
TrafficWave Pricing
Now I think all these services give you a free point of entry. But what would have happened if I picked the wrong one, and my list was where it is today. I would have been paying the prices above. Or I would have had to change providers – a Real Pain.
Better to just start with the right one. I chose based on where I wanted to be not where I was starting.
You need an email list to effectively build a reliable and consistent online business.
If you are a sole affiliate marketer you need to be branding yourself so people will buy from you.
If you have an affiliate sales team you need to be training your affiliates and providing them with sales tools, email swipes, graphics, online ad training and more.
If you have a sales website where you retail your own products you need to consistently engage your customer and be building a prospect list.
Every business has a customer list and a prospect list. These are the two most valuable assets of any business. Look at TrafficWave's Case Studies tab to find out why your business should be using TrafficWave.